 Odoo Industrial Equipment & Asset Rental Management Solution
Get best in class technology solution to deliver unmatched business outcomes
Get best in class technology solution to deliver unmatched business outcomes with Odoo Rental Management Software. The increasing complexities in the rental management business mean that you need to be at the top of your game in smart management of industrial assets (including equipment, components, products, and instruments). Bring on-board Pragmatic Techsoft Pvt. Ltd. and harness the full power of Odoo to act as rocket fuel for your industrial asset rental business.

Our custom Odoo rental management solution is meant exclusively for your business. From monitoring the rental process to tracking repairs and maintenance, our experts will be right there for you. Accelerate your earnings and revenues with the perfect Odoo rental solution.
Why opt for our services?
Irrespective of the complexity or scale of assets managed in your business, our Odoo rental solution delivers flawless and robust performance to take your company to a new level of growth. As a cohesive unit of business solutions experts, we have what it takes to devise dynamic rental management strategies. Check out some compelling reasons why our Odoo rental solution is a must-have in your operational scheme of things:
Serves diverse industry verticals: Irrespective of the industry you serve, the Odoo solution will fast emerge as an indispensable part of your success strategy. Track your equipment and products and ensure a great
Holistic operational management: Every success metric (renting out your equipment and assets, tracking their usage, and identifying their maintenance throughout the specified period) is meticulously tracked so that you remain in full control of operations
Amazing tech extensions: Odoo rental solution significantly enhances the value of your business with power-packed integrations like RMO, recurrent billing, warehouse management and payment tracking.
With years of experience under our belt, our Odoo solution for Construction Equipment & Asset Rental Business is the only product you need to gain an unrivalled business edge.
Featured Industrial Sectors
Pragmatic Techsoft Pvt. Ltd caters to numerous business units across the globe. Here are some of the processes we facilitate:
Aerial equipment rentals
Portable sanitation rentals
Construction component rentals
Power and pump rentals
General rental needs
Preventive repairs and maintenance
Materials and machines rentals
Service efficiency and management
Diverse features of Pragmatic rental solutions
Gain the confidence to scale up your operations with total peace of mind with the Odoo rental management solution from Pragmatic
Rental operations
Inventory and warehouse management
Maintenance and repair services
Back-office operations
We aim to catapult your brand to unsurpassed heights of success. Get in touch with us now, for integrated Odoo rental management solution.
Rental Operations
Rental product configuration
Rental dashboard to get a clear view of product availability and booking
Price computation based on daily, weekly and monthly price list
Simplified way to extend contract
Extra days and stand Down Entry for rental order
Setup monthly billing
Utilization report equipment wise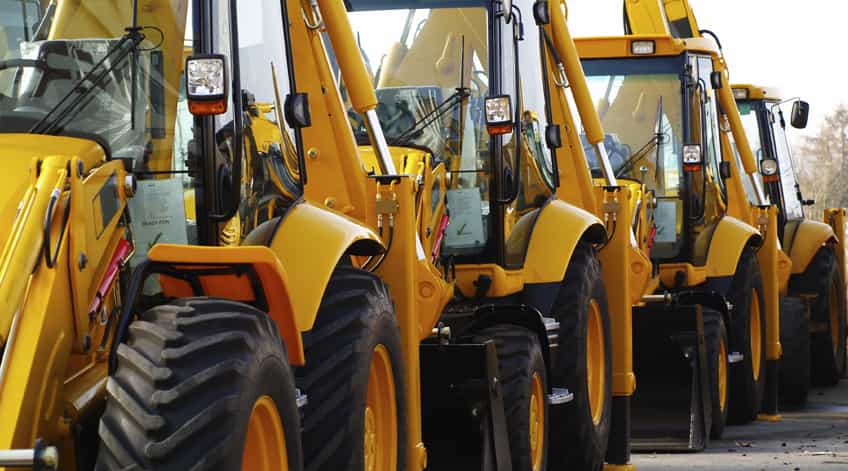 Accounting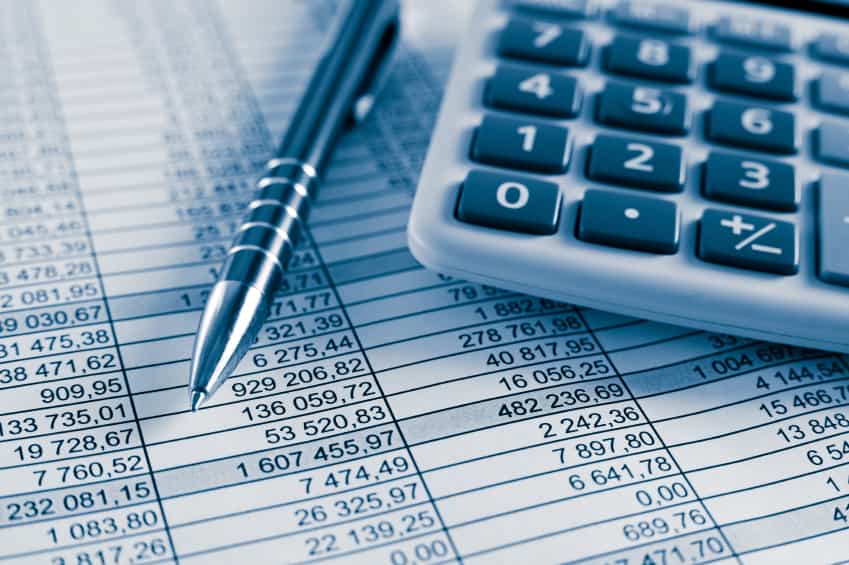 Odoo rental maintains a separate accounting entry for sale and rental order
Maintain equipment-wise income and expense
Asset sale accounting entry differ from normal product sale
Invoice analysis report for both sale and rental
Easily import bank statement to accounting system for accurate reconciliation
Inventory
Odoo rental helps optimize inventory level to maintain correct stock
Intuitive interface that is easy to use
Stock can be maintained in the form of Sales stock or Asset stock
Easy way to convert Sales stock to Asset stock for hassle-free inventory management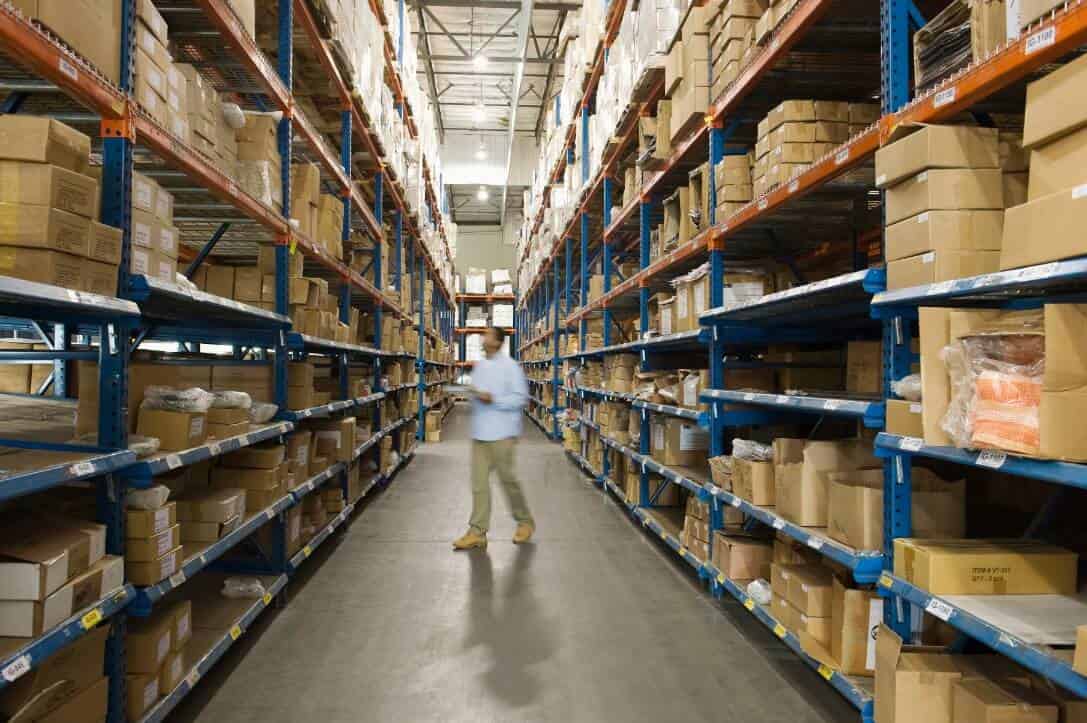 Repair
Odoo rental can easily track status update of all equipment and assets under repair or maintenance
Capture expense against equipment
Typical workflow in Pragmatic Rental Management
Odoo rental management follows the standardized workflow to manage each aspect of the business right from quotes and inventory allocation, to billing and payments.
Rental Dashboard
Allows you to search and order an equipment on rental basis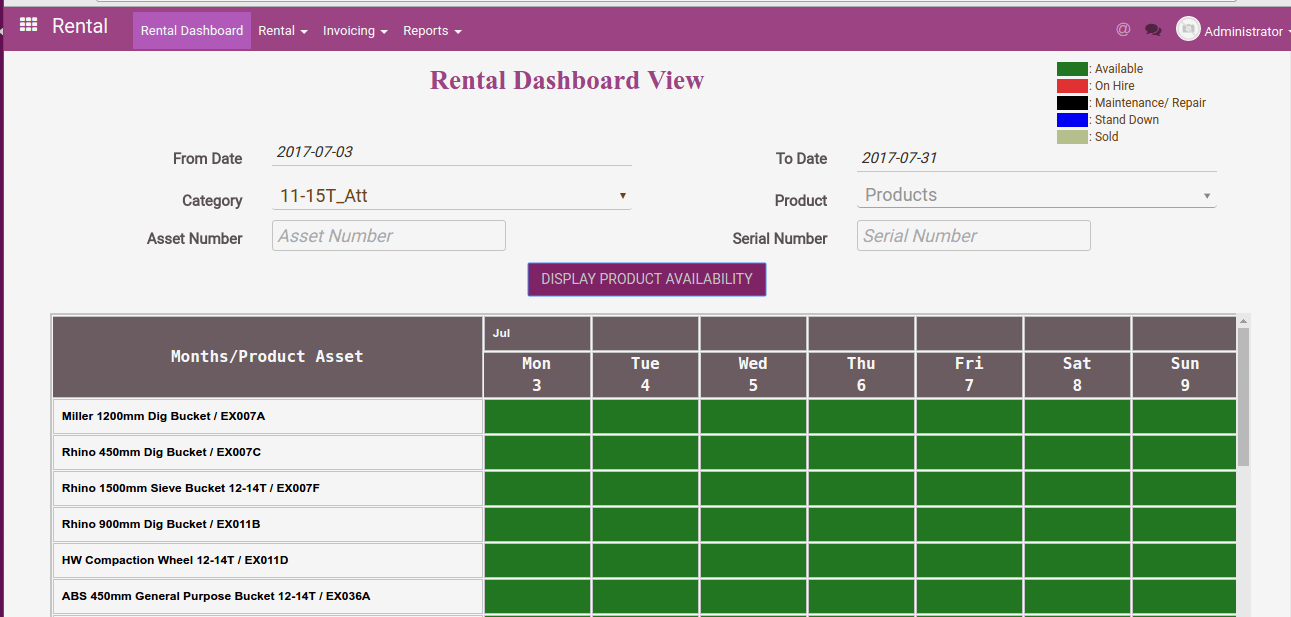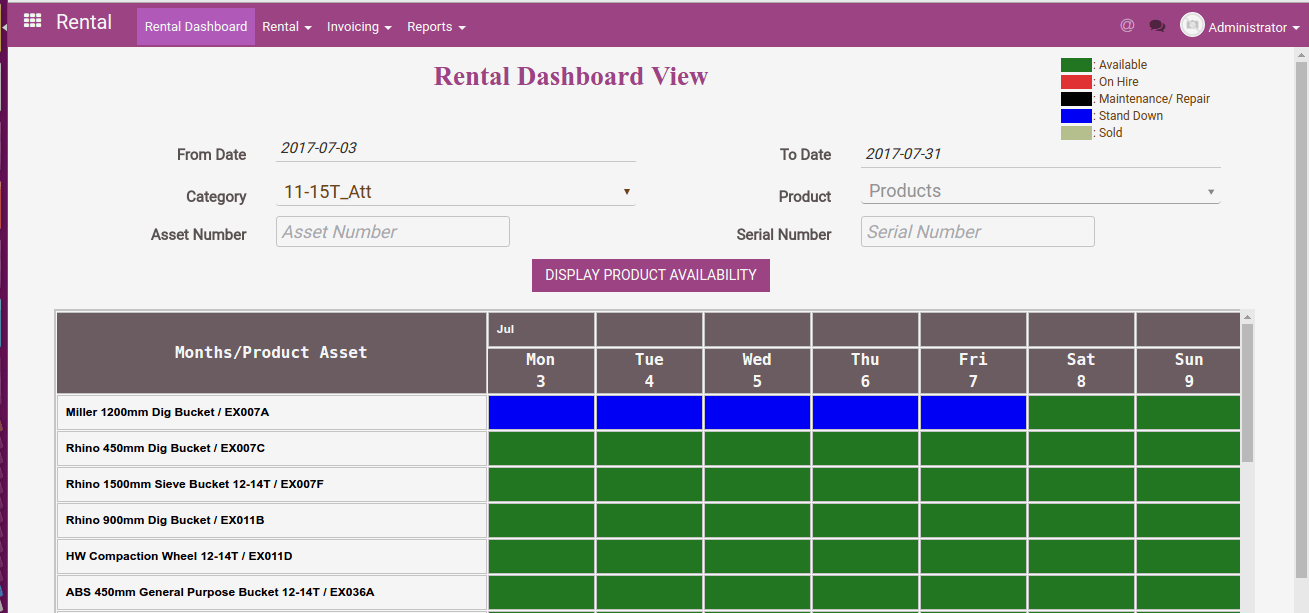 We can change some of data as per the requirement. Price list can be set different to line level and computation will be as per price list set.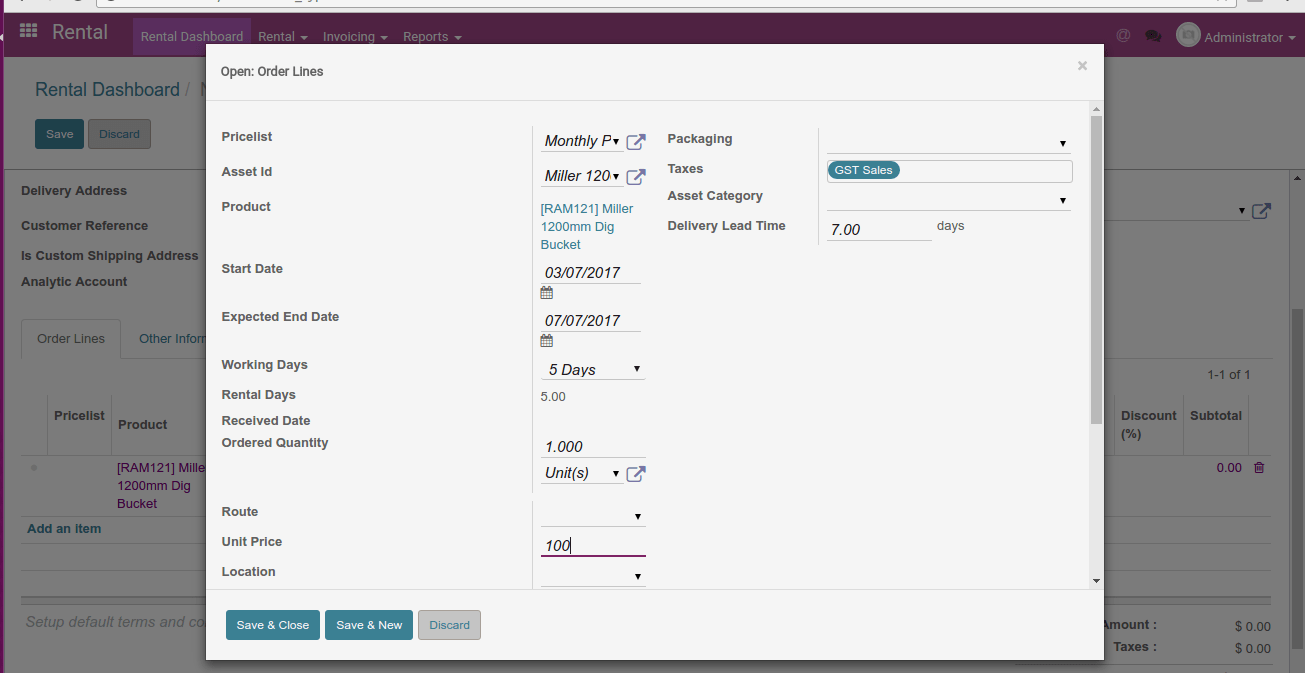 Manage stocks from multiple warehouses in a single interface. Get updated stock level information.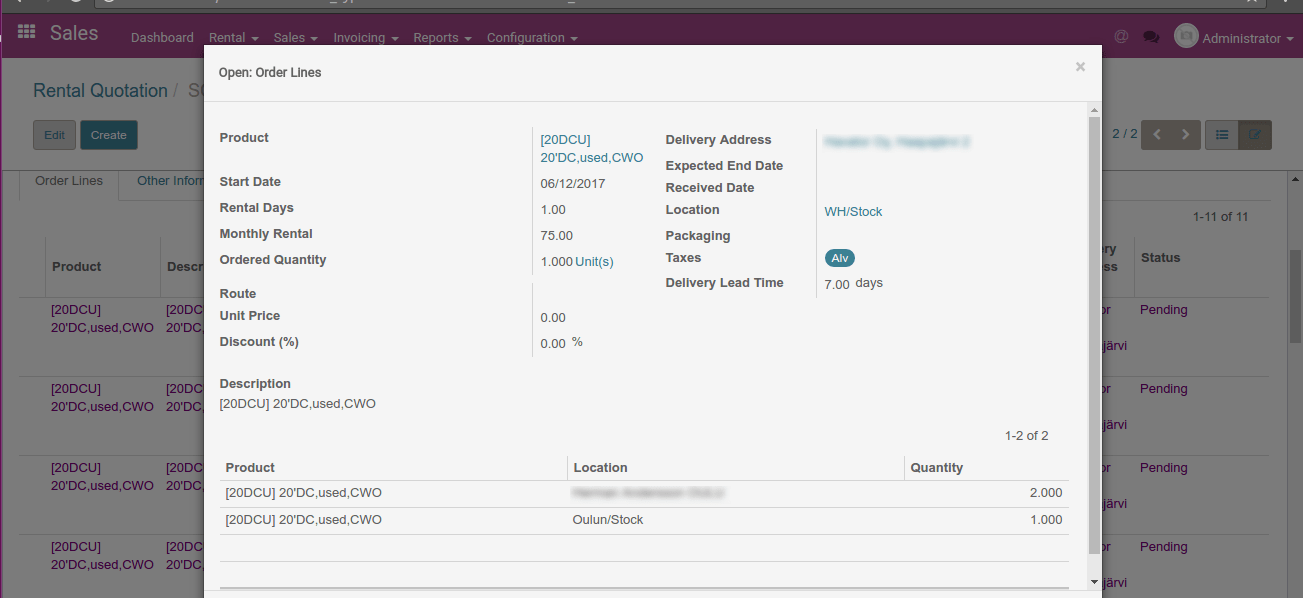 Automated delivery order creation after rental order is confirmed.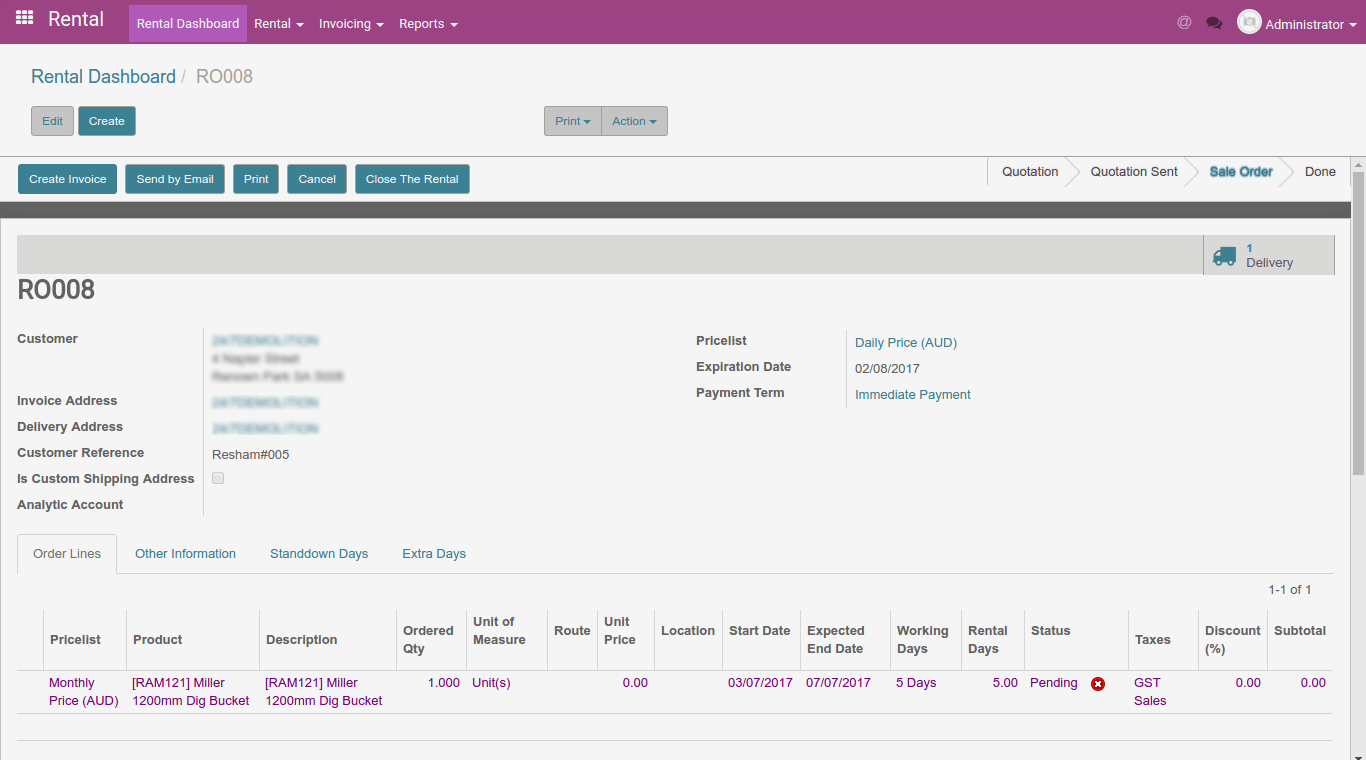 Delivery order will be linked to same serial number (if available) or orders will be processed as per FIFO method.

Rental order line will be activated once the delivery order is validated.
Using this process we can add or decrease rental product at any point of time. If you want to close this rental line, click on rental line and it will create incoming shipment for the same lot number.

Rental line status is updated automatically once the incoming shipment is processed.
Automatic/Manual invoice generation as per returned date. This removes the need to extend the rental by canceling or creating a new one.