QuickBooks Online Odoo Connector App Features
Odoo Quickbooks online connector is used to export invoices/bill from Odoo get them paid in QBO and import paid invoices/bills in Odoo.
This connector will help user to import export following objects.
Import / Export Master Data Customers, Suppliers, Accounts, Products, Payments With this integration, all accounting information from various technology applications like Inventory and Warehouse Management, CRM, HRM, Helpdesk, Project Management could be easily transitioned back and forth within QBO.
US Based Product.
Customizations can be done as well.
This delivered the following high value outcomes
It reduced dependency on manual entry of data
Saved time for duplicate record keeping from external systems to QBO
Substantially bought down human errors
Quicker insight generation on organization-wide finances possible as compared to siloed approach of the external systems
New Add-on Features
Hurray!!!
Look at the new features which are add on to Odoo-Quickbooks online connector developed by Pragmatic. All are listed below:-
Quickbooks to Odoo Features
Customer
Vendor
Accounts
Account Tax
Product Category
Products
Payment Methods
Payment Terms
Customer Payment
Vendor Payment
Inventory
Sales Order
Invoice
Purchase Order
Vendor Bills
Departments
Employee
Odoo to Quickbooks Features
Customer
Vendor
Product Category
Product
Inventory
Invoice
Payment Method
Quotation
Purchase Order
Employee
Department
Accounts
Configuration
You can find QBO configuration on company form. Goto "Settings -> Users -> Companies". Select the company for which you want to configure your QBO app. Provide appropriate client id, client secret and redirect url etc.
View App
Pragmatic Quickbooks reports
Get all of your reporting managed in one click!!! We are here with a perfect requirement for today's need that will help user to get the reports managed faster than ever before!!!! In order to have usage of this functionality, user need to have pragmatic_quickbooks_connector installed on their server.

BalanceSheet
The information below provides a reference on how to query the Balance Sheet report from the QuickBooks Online Report Service.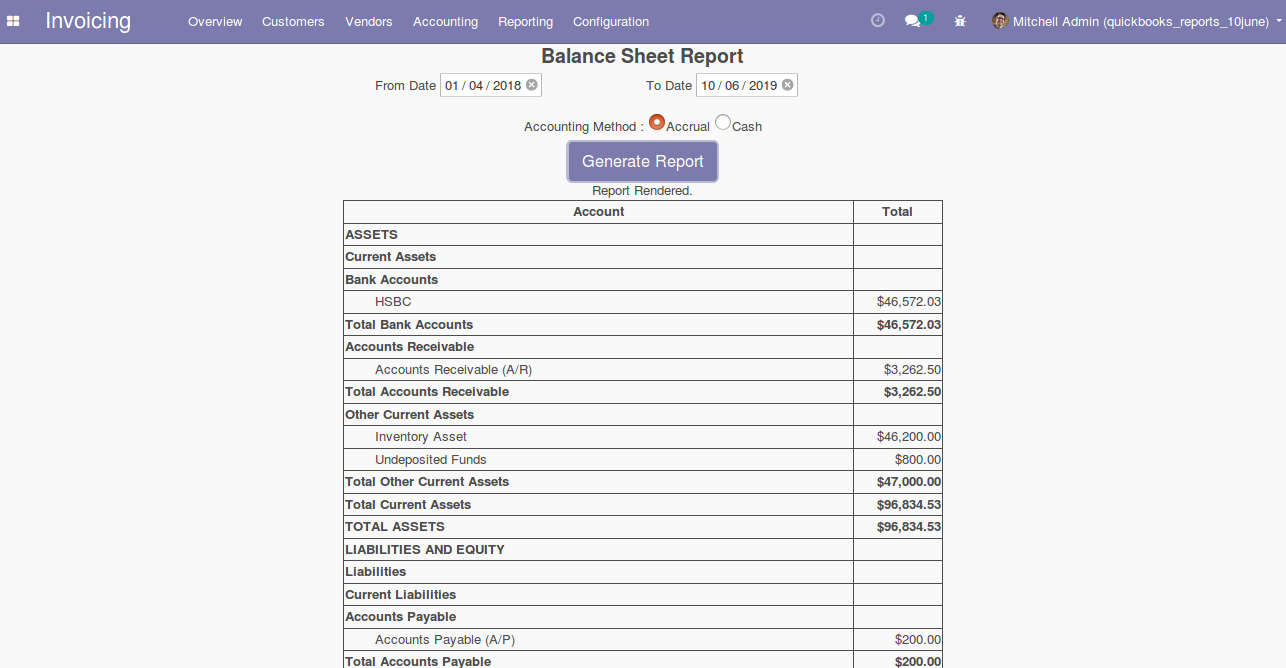 Profit and Loss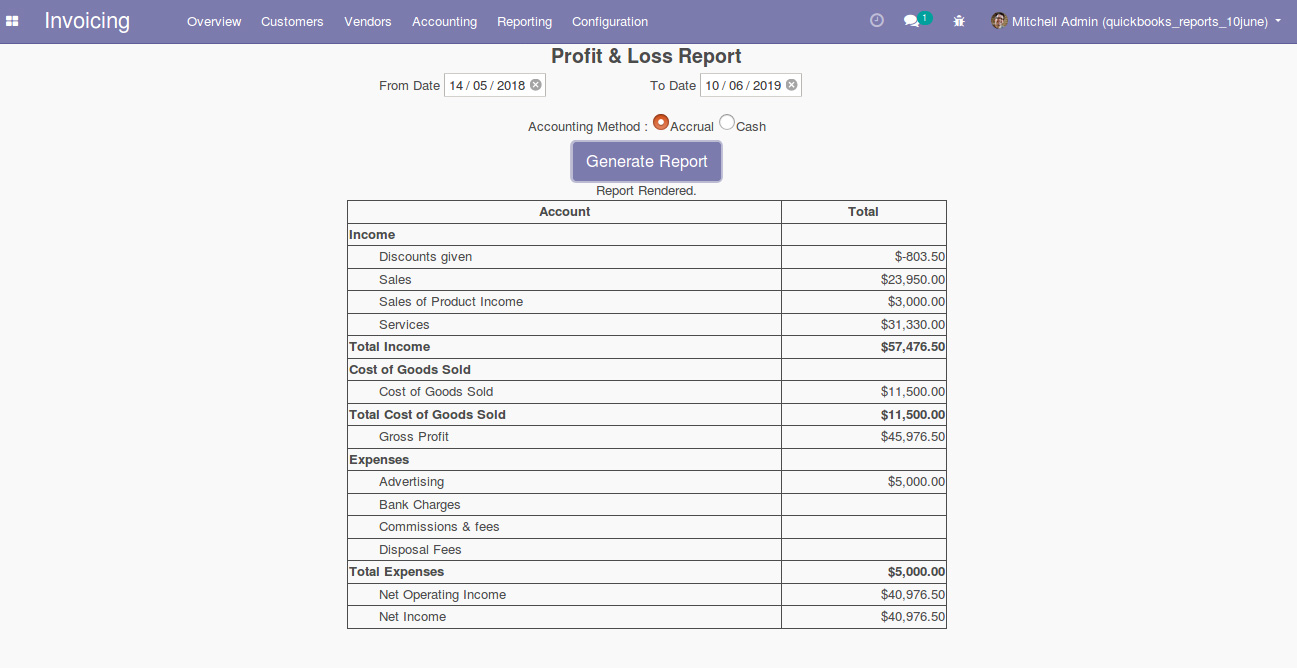 The information below provides a reference on how to access the Profit and Loss Summary report from the QuickBooks Online Report Service.
In order to have the functionality of reports, here is the procedure that needs to be followed:After installation of pragmatic_quickbooks_report Go to Apps → Invoicing Click on Reporting Tab Depending on your requirement you can also select Accounting methods which are of two types:Accrual and cash.