Odoo Bookkeeping and Accounting Services
Let Pragmatic be your back-office by outsourcing all your Bookkeeping and Accounting hassles to us.
Our Odoo OpenERP Bookkeeping Services are focused at helping our customers with the management, accounting and thereby reducing their finance and accounts operating costs. Pragmatic's personalized and professional online bookkeeping services cover the entire scope of bookkeeping and customers have the flexibility to choose what they require. We function just as customers' virtual back-office for all their bookkeeping and accounting work right from set-up, support, maintenance and consultancy with accounting. By outsourcing bookkeeping services to us, you can benefit from the cost advantages of Pragmatic's customized finance and accounting services.
Contact us Now
Pragmatic's Odoo bookkeeping services include
| | | |
| --- | --- | --- |
| Accounting Reconciliation | Bank Reconciliation | General Ledger Maintenance |
| Inventory Reconciliation | Payroll Processing | Cash Flow Management |
| Payroll Administration | Budgeting | Accounts Payable |
| Accounts Receivable | Billing & Invoicing | CPA Firms |
| Expense Tracking | Fixed Asset Management | Fund Accounting |
| Government | Nonprofits | Payroll Management |
| Project Accounting | Purchase Orders | Tax Management |
Bookeeping Plans
Basic
Purchase Orders
Sales Orders
Expenses Management
Adjustment Entries
10 hours a month (2.5 hours a week)
Standard
Purchase Orders
Sales Orders
Expenses Management
Inventory Management
20 hours a month (5 hours a week)
Premium
Purchase Orders
Sales Orders
Expenses Management
Validate Profit and Loss Statement
Validate Balance Sheet Statement
Monitor Trial Balances
40 hours a month (10 hours a week)
Prepare monthly Profitability statements
Cash Flow Statements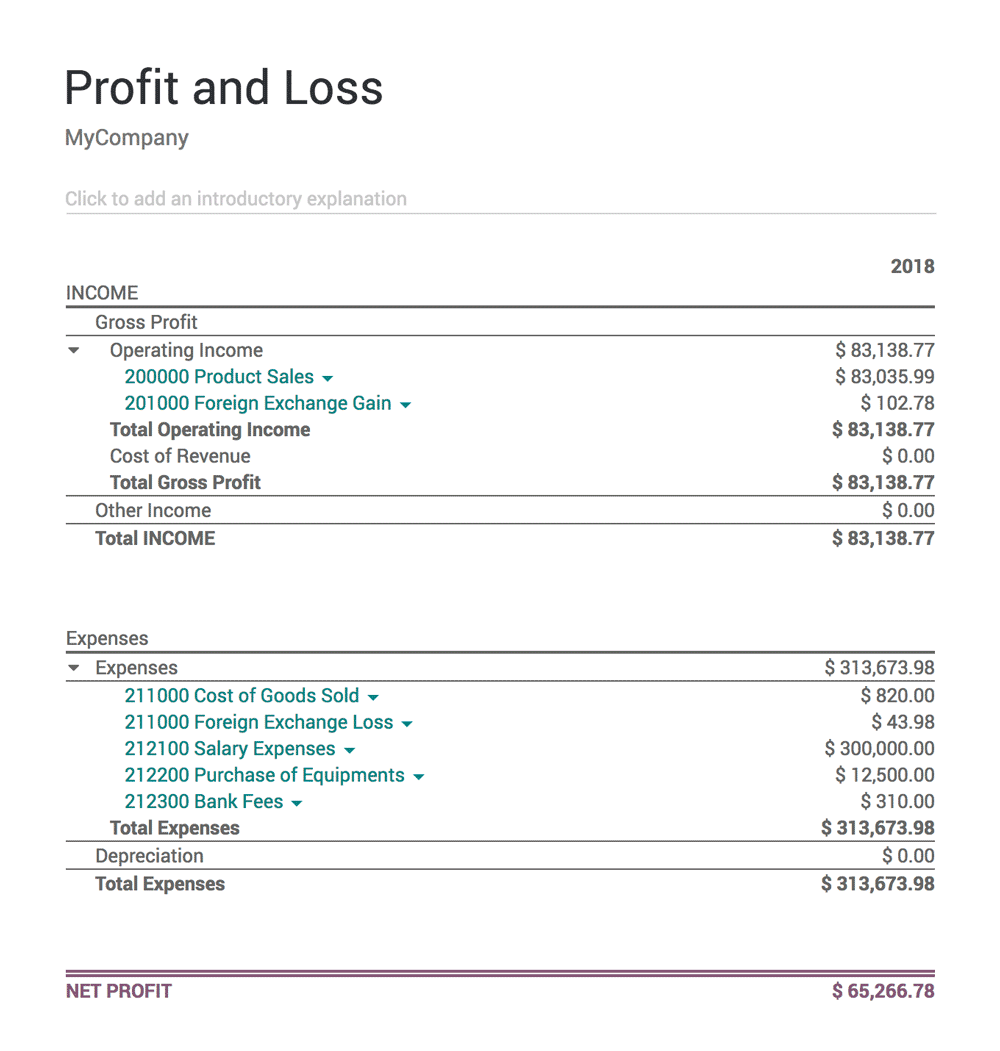 Pragmatic Advantages
In depth knowledge of Odoo OpenERP Accounting and Financial Management, Asset Management, Budgeting Module
Experience implementing Odoo OpenERP Financial Management module for US, UK, Canada. New Zealand, Australia, India, Saudi Arabia, UAE, France, Switzerland, Belgium, Holland, Spain
Experienced staff already doing Bookkeeping for our customers
Features of Odoo Accounting
Bank Synchronization

Get your bank statements synced with your bank automatically, or import files.

Invoicing

Create sharp and professional invoices, manage recurring billings, and easily track payments.

Manage Bills & Expenses

Control supplier invoices and get a clear forecast of your future bills to pay.
Easy Reconciliation

Save time and automate 95% of reconciliation with our smart reconciliation tool.

Get Paid Faster

Electronic invoicing and automated follow-ups.

Create Beautiful dynamic statements

Your reports, the way you like them.
Opt for Outsourced Odoo Bookkeeping Services
Accounting is a core Odoo App and if not set up properly can lead to hassles at year or quarter end closing. You not only need a staff who understands Accounting but also someone who knows how Odoo Accounting works. We have seen many customers suffer as this is not take care well by most of Odoo consulting providers.
Also, a number of Odoo consulting vendors leave out fixing the Accounting issues only towards the end. It is extremely important to put in your opening balances for Chart of Accounts as well as Inventory stocks in case you carry goods.
If this is not set properly any transactions done including sales and purchases leads to erroneous results. You might have already being using some of the Odoo Apps except Accounting due to errors.
Our Consultings can make fixes to make sure your Profit and loss and Balance sheet statements looks correct. We have served many customers to use Odoo Accounting correctly and also integrated it with other popular softwares such as Quickbooks and Xero.
Chances are that some points of the year will be quieter than others. This means your full-time in-house accountant will be less useful than they are during the busy periods, resulting in high costs but low benefit at these times.
If you have little knowledge of accounting, it could be much harder to recognize the perfect candidate to hire. Opting for outsourcing with a good firm ensures you get an expert.
Setting up your rules will be time consuming and a little bit of expertise will come in handy. If the accountant you choose is fresh out of school, don't be surprised if there are constant revisions in the first years. And without experience, chances are revisions will not only be improvements.
Hiring someone means you'll have to foot the bill for the complete package - salary, benefits, office space, accounting software, etc. When outsourcing, you pay a monthly fee that frees you from all these added costs.
This is What our Clients say about Odoo Bookkeeping and Accounting Services
Pragmatic's Odoo-based Bookkeeping and Accounting worked for us and we have the security to have the numbers in impeccable and transparent hands without the need to resort to the factors that use the verification on site.
Vulputate M., Dolor
Pragmatic has a team that works efficiently for the good performance of our services in order to maintain the prestige and quality.
Fringilla A., Vulputate Sit
Pragmatic uses Odoo Accounting that facilitates the process of adapting our finances and businesses from a cleaner and transparent accounting.
Aenean A., Justo Cras
Pragmatic helped us to maintain order and financial stability of the company, setting the pace through the use of Odoo Accounting as a fundamental pillar of momentum and transparency.
Aenean A., Justo Cras
Pragmatic ensures that all the important tasks such as keeping accounts up-to-date and ensuring timely tax collection is taken care of with it's Odoo.
Aenean A., Justo Cras
Contact us Now