Pragmatic Odoo iPaaS on AWS
Odoo Cloud Hosting on Amazon AWS
Pragmatic has powered Odoo on Amazon Web Services (AWS) which provides a highly reliable, scalable, low-cost infrastructure platform in the fast growing cloud spectrum that fuels millions of businesses trans globally.

Deploy your enterprise apps using Odoo on AWS and enjoy the benefits of a low-cost, pay-as-you-go pricing and elastic capacity on a global cloud infrastructure with data centers around the globe.
Odoo Expertise in Amazon AWS
Pragmatic being an Amazon partner and implementer of AWS solution for Odoo clients since long, it has been a natural move, driven by pure need of the market, to venture into this space of iPaaS with Odoo on AWS.

We specialise in providing consulting and implementation services to customers looking to take advantage of the Odoo Cloud Hosting with Webshops and Enterprise solutions, including fully managed services for all types of customers: from customers with a low budget through to high end customers.
Friends with Advanced Technology
We are abreast with the most advanced and state of art technology when it comes Odoo and AWS. Designing solutions for Odoo on AWS based on the client's need, user base and performance requirement has been our forte; this had given us the edge to use right mix of ever evolving AWS technologies effectively for Odoo. We are a business inspired by such ever changing technologies and we back this by a drive to be the best at what we do.
Performance tuned Odoo deployment
Over the period we have tested various approaches and our Operation Heap(OH) is optimized for Odoo deployment on AWS. We are using lightweight and high performance components which avoids the overbearing of the system. Check out our offering, with a demo Installation, where you can find the rights to our claims.
With the Pragmatic approach, using managed Odoo Cloud Servers on AWS enables you to have complete control of the server environment with our custom built PragmaPanel(PP). In addition, we support and also manage the patches and updates, with appropriate plans, we are aligned to take first-responder action to monitoring alerts from PP.

Pragmatic brings in a new dimension to Odoo hosting and Support, when we claim "great support", we make it a point that we will answer all your questions. At Pragmatic - our staff is specialized on Odoo, you will never hear "We don't know how to do that".
Managed Data Migration
Moving to a Pragmatic Managed Cloud Server has never been easier! The migration services are handled by our Odoo Technofuncational experts taking care of data migration, consistency and Odoo deployment.
Scaling on Demand
Scaling was never easier, you just need to add a scaling event and the scaling process starts automatically at the time you have entered.
NGINX & Varnish Support
We fully support NGINX and Varnish. Varnish can be enabled for a domain with a single click.
Backup & Restore
Creating, restoring or downloading a database backup is super easy and only requires a single click.
DNS Management
Full feature DNS management allows you to easily manage your domains.
Database Management
All database tasks, ranging from creating databases to manually editing tables, can be done through.
Service Management
Starting, stopping or restarting a service like MySQL, PHP or NGINX can be done with a single click.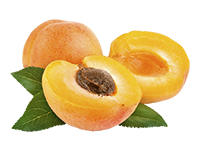 Apricot
For a start - the best startup
Best Suited: Startups, developers
Features
High Performance Operation Heap
1 Server with both Odoo Server and Postgres Database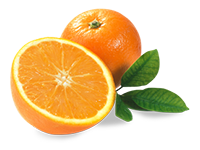 Orange
For daily use with high benefits
Best Suited: Small Business
Features
High Performance Operation Heap
1 Odoo Server
1 Database Server
Database & System Images
Apple
The best of both worlds
Best Suited: Mid-sized Business
Features
High Performance Operation Heap
1 Load balancer
2 Odoo server
1 Postgres Database Server
Redis Cache
Database & System Images
Mango
The King of indulgence - Live life King Size
Best Suited: Large Enterprises
Features
High Performance Operation Heap
Application Firewall
1 Load balancer
AutoScaling (Webserver)
1 Postgres Database Server
Database & System Images