POS Restaurant Management
Odoo restaurant management helps track inventory, billing, ordering and delivery..
Pragmatic brought an innovation in a traditional Restaurant Management module by integrating POS system with this.

Restaurant Manager offers a total POS restaurant software solution that can be easily tailored for use in any sort of food service establishment, from fine dining and table service restaurants to quick service (QSR) as well as bars.
Features of Point Of Sale Restaurant Management
Following Features of the Odoo restaurant management helps in managing the restaurant business effectively.
System includes Table Management with their respective capacities for the success of dining operations
Efficiently handles multiple shops with centralised database
Inbuilt provisions for Table Reservations to manage waiting list and reservations
User defined Food Categories

POS integration :

The Write-On Handheld, optional pay at the table functionality enable servers to place orders more quickly and accurately
Table no. wise order placing through Tablet PC as wel
Preparation of KOT based on table orders

Inventory Control :

Eliminate theft and waste while understanding you consumption patterns with a powerful and robust Inventory Control module
Monitors material consumption/ issues to Kitchen from main Warehouse
Deep linkages with Accounting Module
Super clean interface for POS order entry
Odoo restaurant module has a clean and intuitive user interface that helps in easy POS order entry.
Simple and beautiful
Say goodbye to ugly, outdated POS systems and enjoy the Odoo web interface designed for the modern retailer.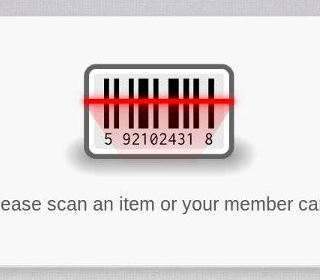 Designed for productivity
Say goodbye to ugly, outdated POS systems and enjoy the Odoo web interface designed for the modern retailer.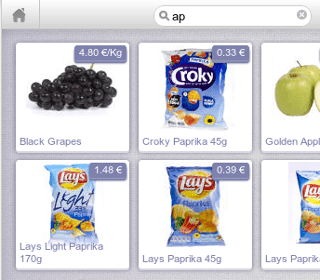 Blazing fast search
Scan products, browse through hierarchical categories or quickly get information about products with fast filtering across all your products.
Shop wise table listing
With the odoo restaurant management, shop wise table listing and allocation can be done easily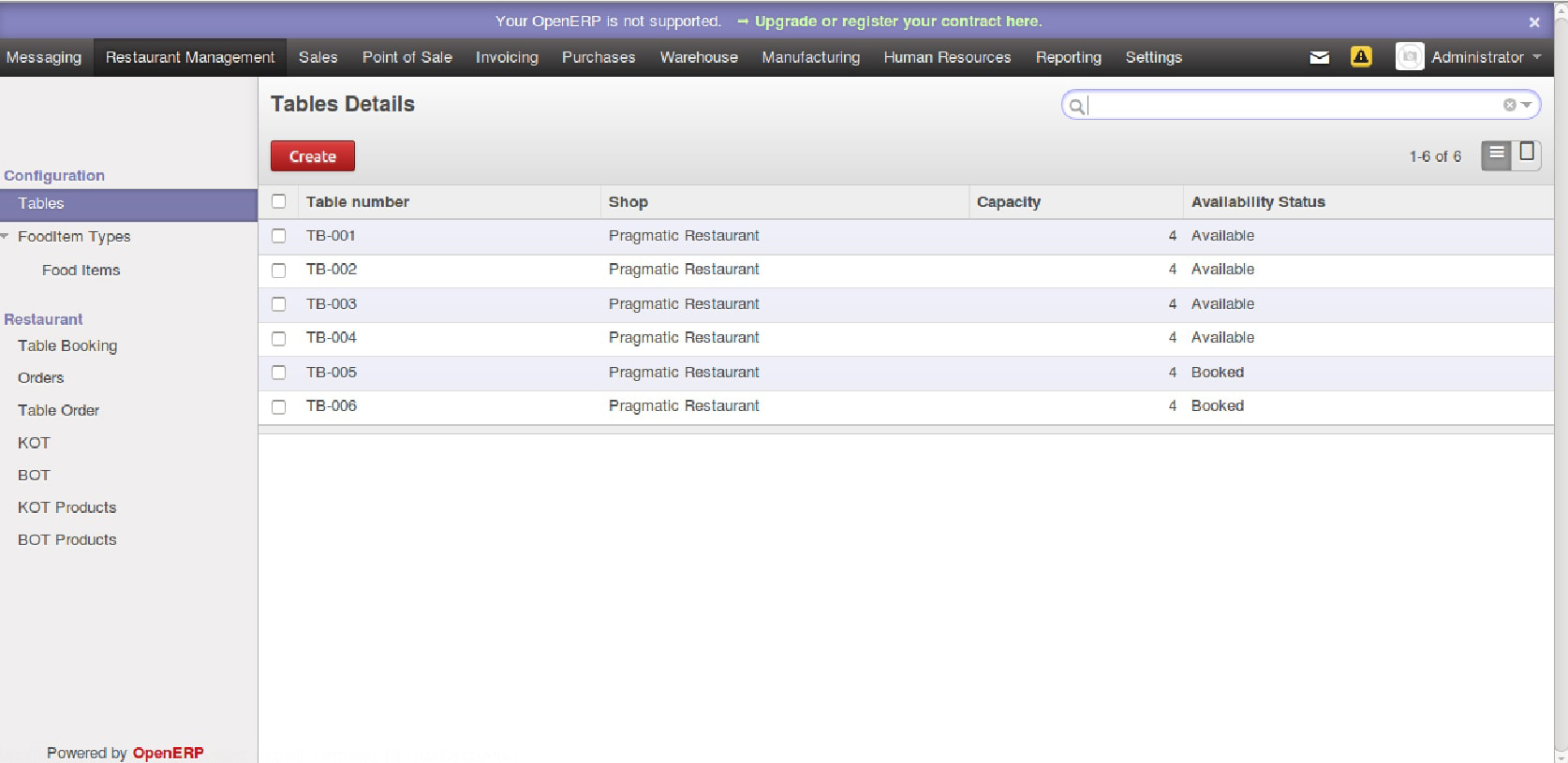 Food items definition
You can now define your food items from your menu vividly with the Odoo restaurant management system
Table booking for future date
You can now enable booking of your restaurant tables for a future date with the Odoo restaurant management module.
Current table order list
Waiters can take and enlist the current table order list easily with the Odoo Restaurant Management system.
KOT product listing in kitchen
KOT product listing can be done with ease with our Odoo Restaurant Management Module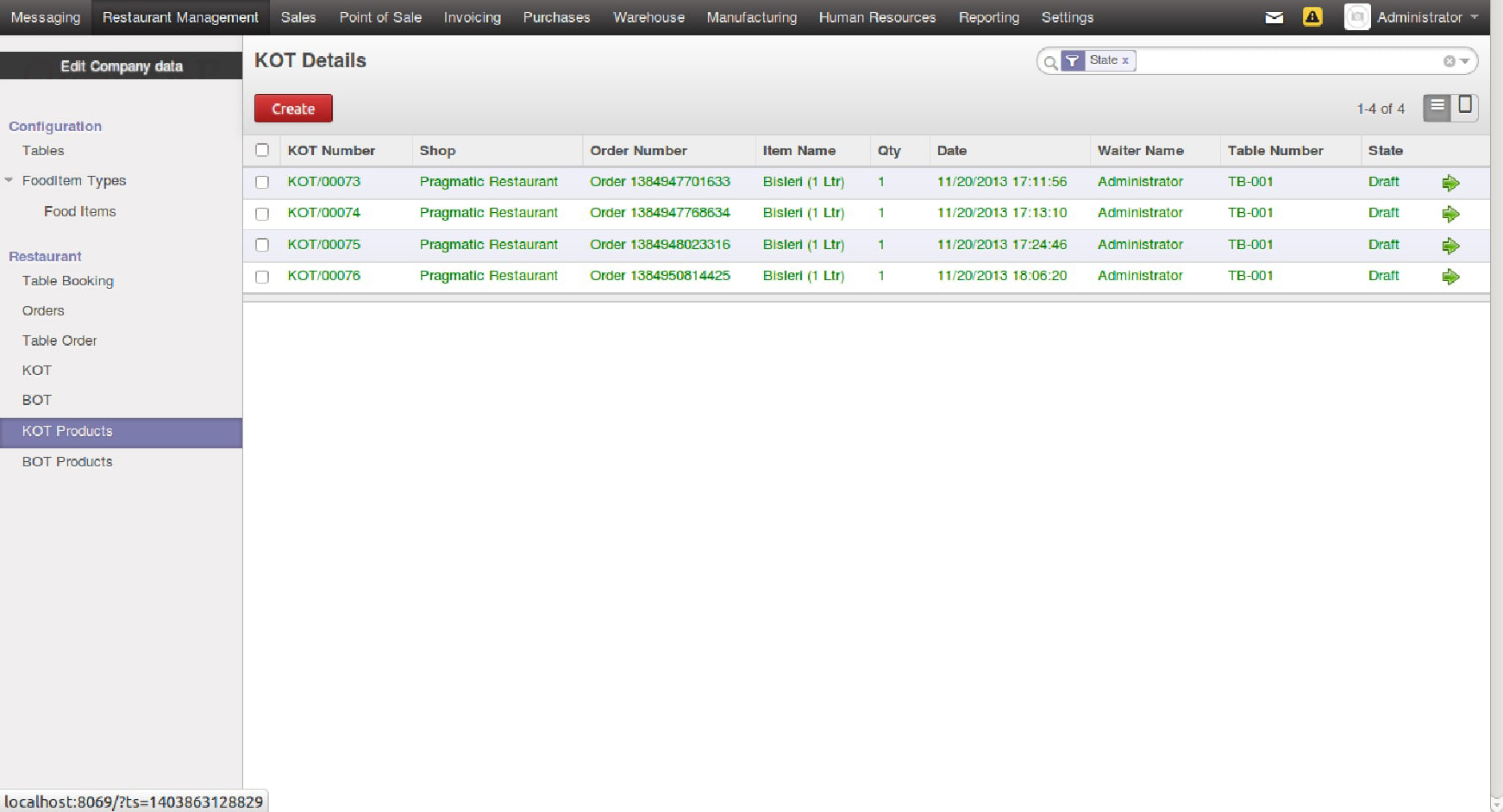 BOT product listing at bar counter
BOT product listing can be easily carried at the bar counter with the Odoo Restaurant Module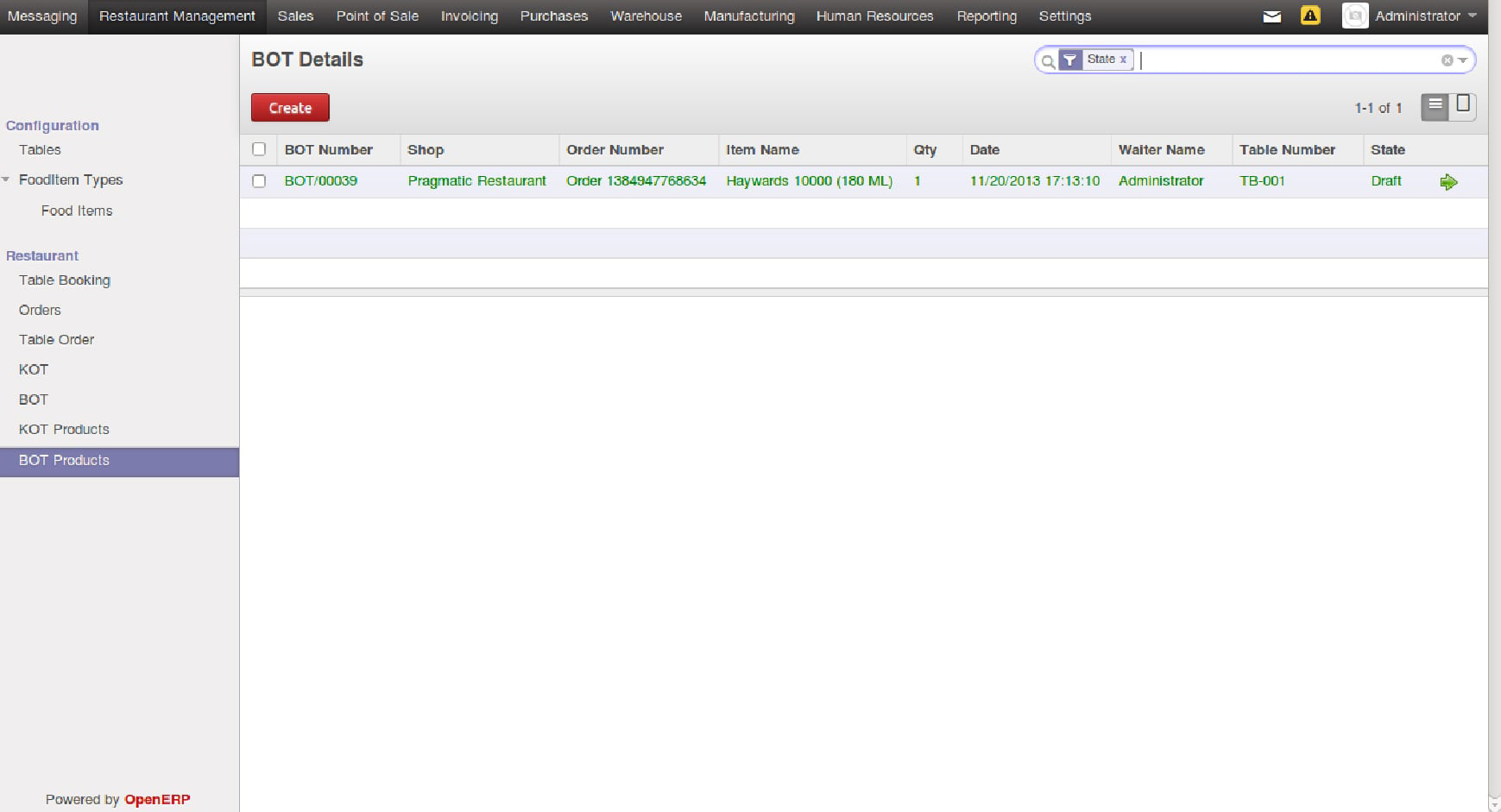 Table selection for table orders through POS screen
Table selection for table orders through POS screen can be done with Odoo Restaurant Management Module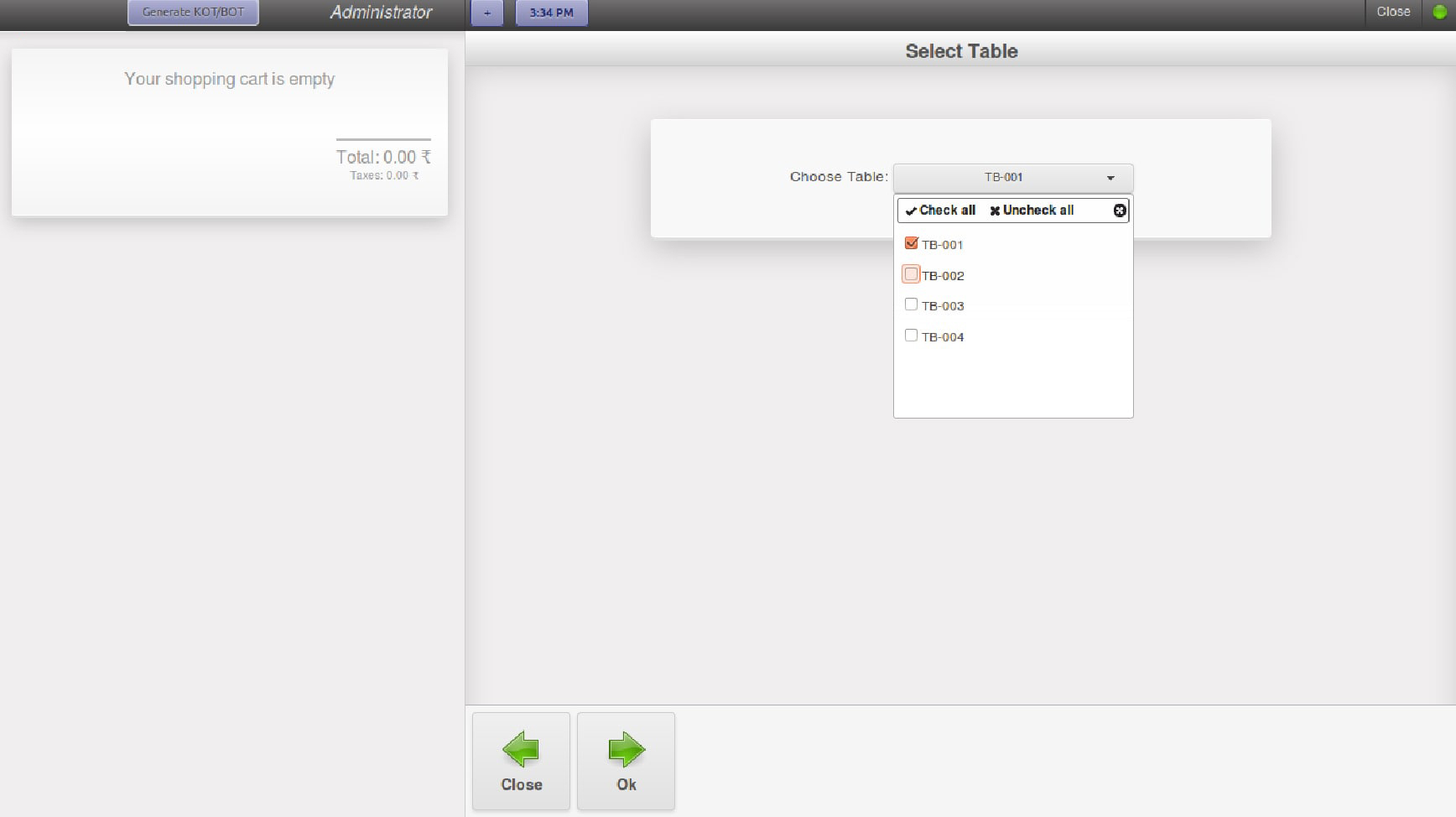 Table order on POS screen
Table order can be viewed on POS screen with our Odoo Restaurant Management Module
Multiple payment method selection for order payment
Multiple payment method selection for order payment can be done with the Odoo Restaurant Management Module
Payment receipt through printer
Payment receipt can be made through the printer using our Odoo Restaurant Management Module