Performance Management with Pragtech's Odoo Insurance Module
Make crucial Insurance business decisions based on precise data with Odoo Insurance Module
Gain meaningful insights into what is happening with your insurance business. Stay on top of things with our Odoo solution that seeks to transform your insurance business for the better. With better visibility on claims settlement, and proper management of stakeholders in your business, your business is bound to thrive. Get to comprehend better the behaviour and patterns of managers, agents, channel partners and regional executives. This in turn will help you keep employee motivation at all-time high and extract optimum productivity from them.
Features that add a layer of brilliance to the insurance domain
Odoo Insurance Management features are so user friendly that it makes the portal very easy to use.
Store, access and retrieve policy and contact Information
Define Various types of Contracts
Prepare Contract Clause
Prepare and Process Claims
Customer Tracking for High Powered Customer Relationship Management
Product Management
Reporting and dashboards to help in informed decision making
Claims
Odoo Insurance makes processing insurance claiming easy.
Odoo Insurance makes processing insurance claiming easy.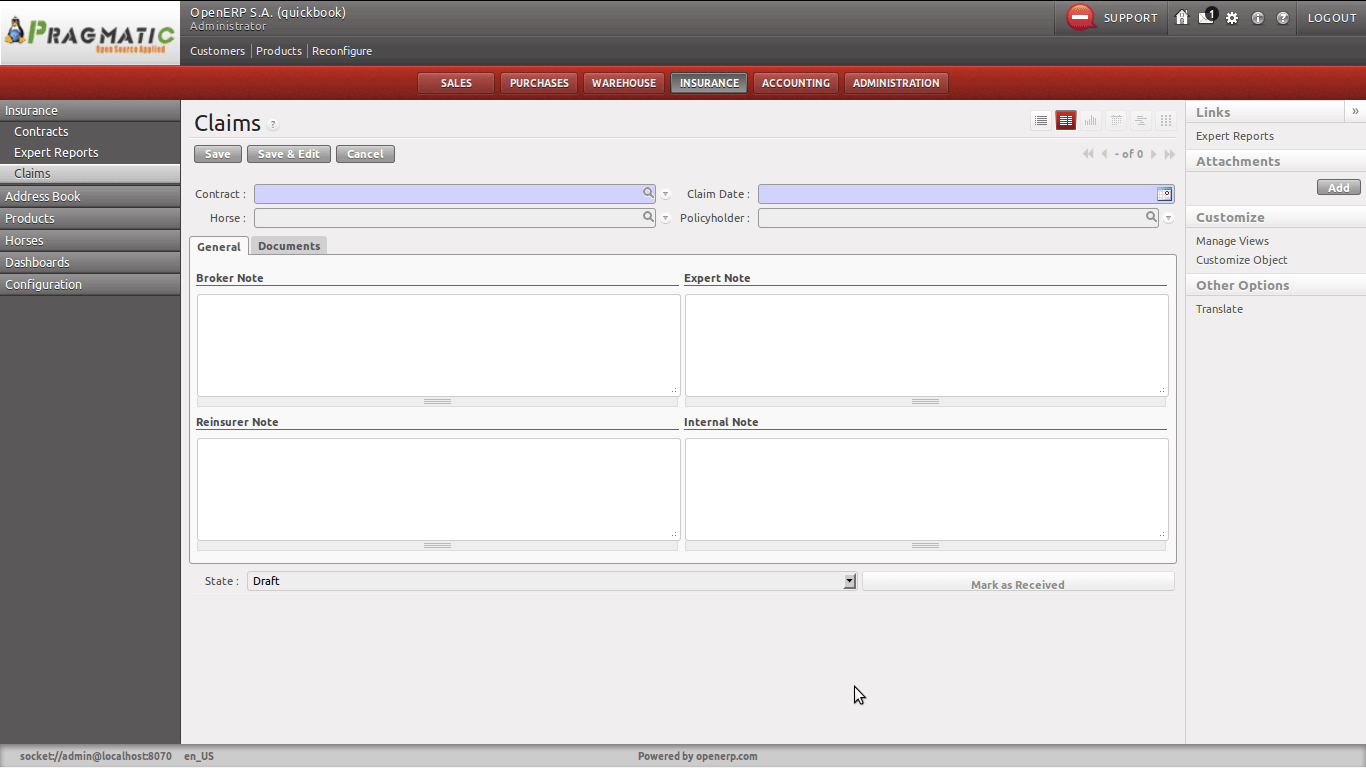 Broker Dashboard
Odoo Insurance module gives a consolidated view of the broker dashboard for easy insurance tracking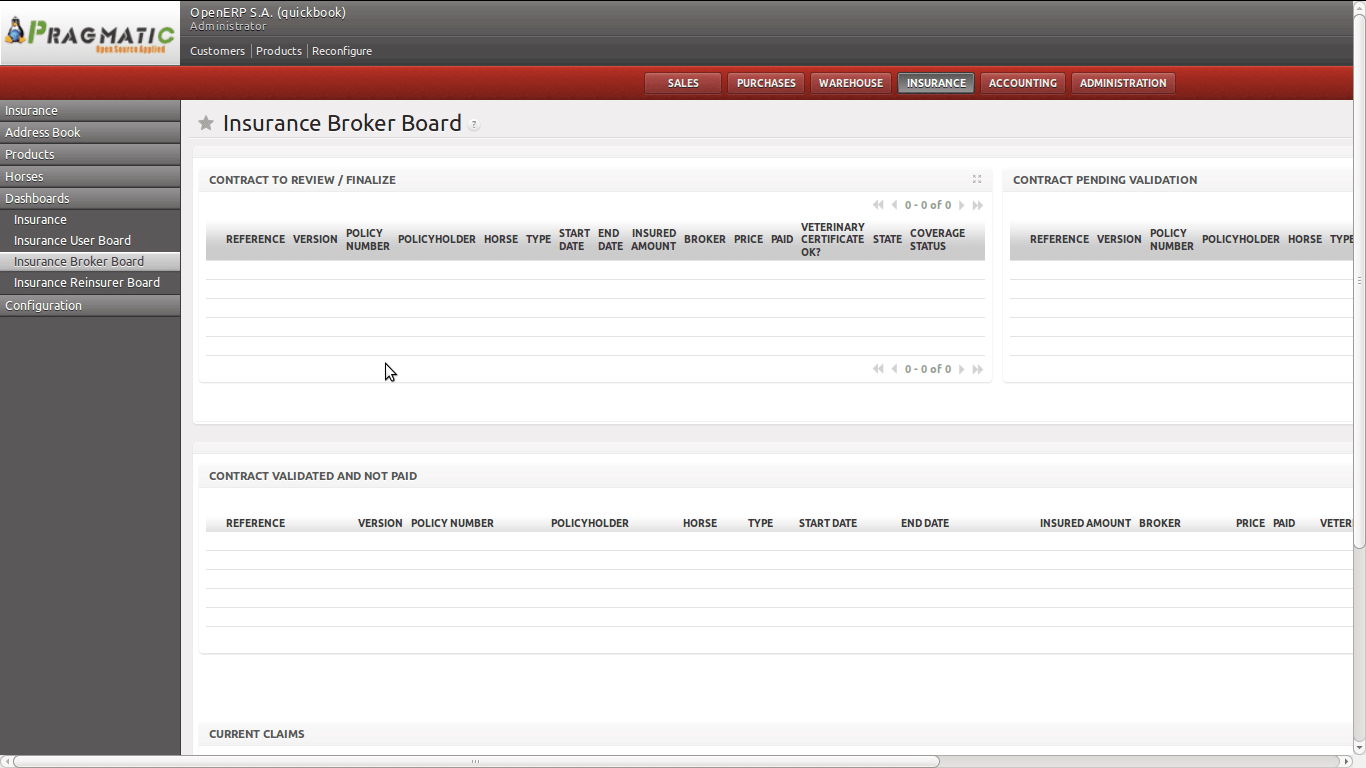 New Product
Adding a new insurance product in the Odoo Insurance module is very easy given the intuitive user interface of the portal.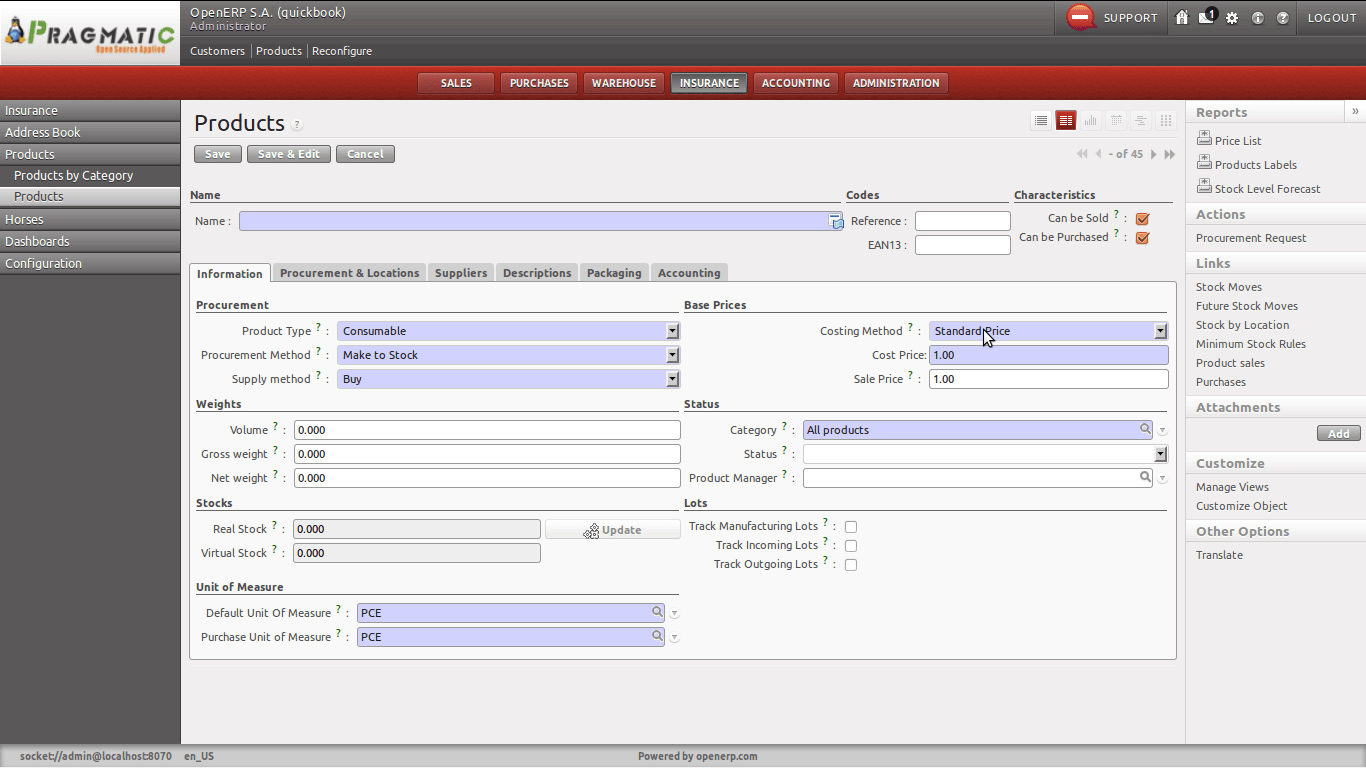 Insurance Dashboard
The dashboard of the Odoo Insurance management is very simple to understand and very customizable.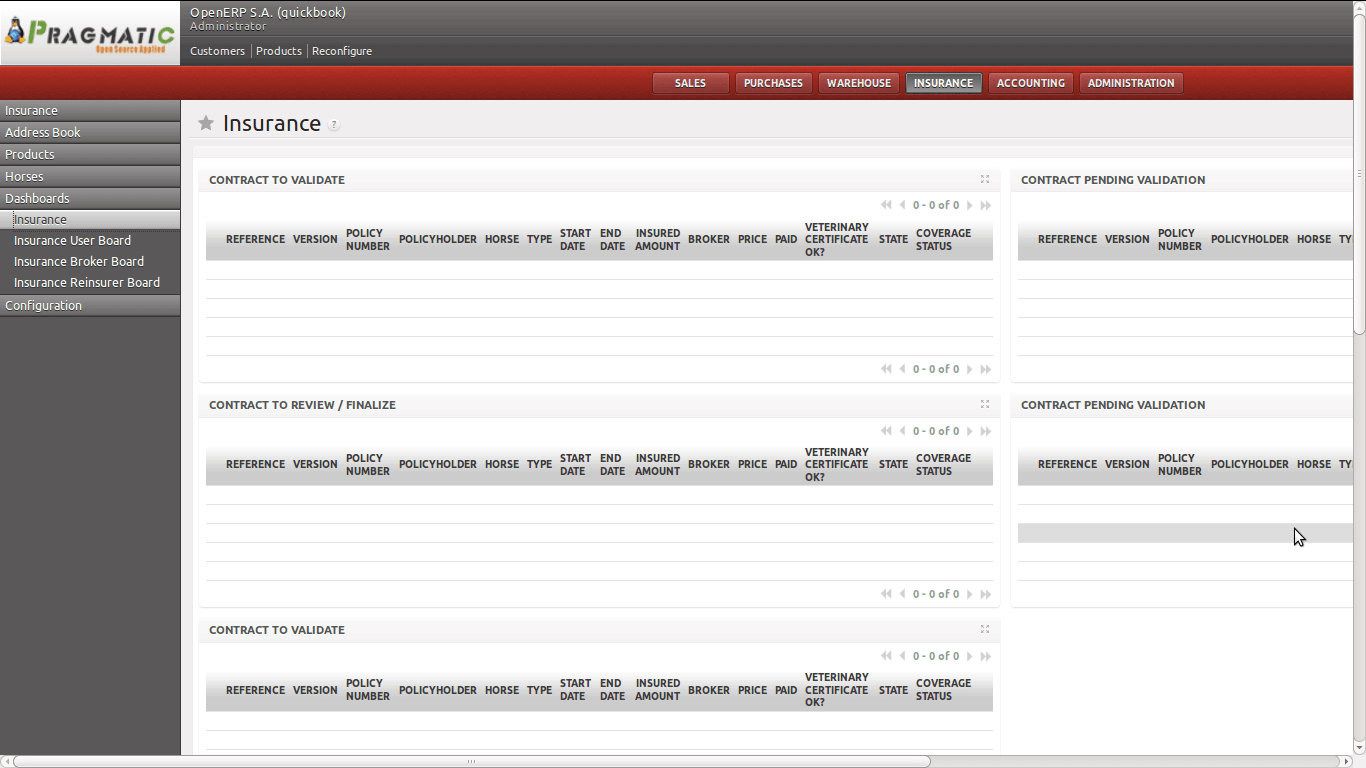 New Contract
Adding a new contract in our Odoo Insurance Module takes only a couple of clicks